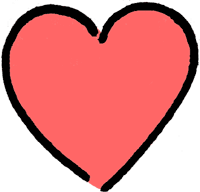 No
Dia Mundial do Coração
, resolvi recordar catorze canções que têm a palavra "heart" no título. Todas elas abordam, como é evidente, temas de índole sentimental, passando ao lado da questão fisiológica que deve ser alvo da nossa atenção, neste 24 de Setembro (e todos os outros dias do ano, tal como o Natal). Mas não deixa de ser uma verdade de La Palisse que, se não tivermos juízo e não tratarmos convenientemente este órgãozinho que temos aqui a bater, umas vezes mais rapidamente do que outras, de nada valerá o esforço de lhe colar os sentimentos mais nobres que conhecemos. A lista é imensa. Aqui estão apenas catorze:
1.
Depeche Mode
- It's Called A Heart
2.
Eurythmics
- You've Placed A Chill In My Heart
3.
Roxette
- Listen To Your Heart
4.
Modern Talking
- You're My Heart You're My Soul
5.
Feargal Sharkey
- A Good Heart
6.
Aztec Camera
- Somewhere In My Heart
7.
Human League
- Open Your Heart
8.
Double
- The Captain Of Her Heart
9.
Adventures
- Send My Heart
10.
Wax
- Bridge To Your Heart
11.
UB40
- Don't break My Heart
12.
Yes
- Owner Of A Lonely Heart
13.
Madonna
- Open Your Heart
14.
Pet Shop Boys
- Heart